Chiropractic management of headaches
Do you suffer from recurring headaches? If it helps, you are not alone. Newsflash!!!! Did you know that headaches are one of the most experienced conditions by human beings across the globe? There are numerous types, with the most common being tension-type headaches. Other common types include dehydration, hangover, goggle-induced, eyestrain, fasting and hunger-related, as well as medication-induced or withdrawal headaches. Severe headache disorders include migraines, cluster and those brought on by the presence of a brain or other tumour.
Can a chiro help?
Yes! It depends on the type of headache, but people commonly reach out to a chiropractor for help with such problems, particularly the more common, less serious types of headache. Tension headaches are usually set off when muscles in the head and neck region tighten up, leading to pain being felt around the skull.
Causes of tension headaches include: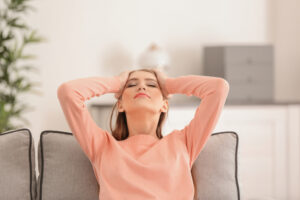 Increased stress levels

Tiredness/fatigue

Poor sleep behaviours

Substance withdrawal, including caffeine (careful on the coffee count!)

Some foods and drinks, including alcohol, fast-food and chocolate
Chiro saves the day!
The great thing about seeing a chiropractor is our ability to diagnose your type of headache based off some thorough questioning and a physical examination. Tension-type headaches respond very well to hands-on therapy. If we spot something in your spine that could be feeding the tight muscles in the neck and head, we'll make some adjustments to get things working well again. We can do this by massaging, mobilising and manipulating the joints. We may also use other tools including dry needles, cupping and our gun-like adjustment instruments. Don't worry, they're not real guns!!
Chiropractors are also not all about hands-on therapy. Although that is our bread and butter, we can also help with advice on lifestyle, diet and exercise. These are all things which can help to reduce your risk of having headaches. If you are an office worker or regular computer user, you may need help with making sure your desk is set-up correctly and not leading to excessive strain on your posture. We can help with this!
Another area we can help with is stress management. Controlling stress through exercise and breathing techniques can be very beneficial and there is plenty of scientific evidence to support this. Alongside this, if your problem is being triggered by something you are regularly consuming, we can help you work out which food is the culprit through some easy experimentation with your diet. If you get these areas working well together then you may find your sleep will improve as a result. Handy tip for bedtime… Lavender oil sprays can be very relaxing and help you drift off into a deep sleep (always check with your doctor before trying anything for the first time).
Treating headaches is not always straight forward. They can be complex, so having someone with experience by your side to help you work it out can help to ease your mind of worries and anxieties. Do you like the sound of this?  If so, and you are interested in getting help with your headaches, please call us today on 0490 911 008 to book an appointment.
-Dr Bec
References
Moore, C. et al. 2018. The management of common recurrent headaches by chiropractors: a descriptive analysis of a nationally representative survey. BMC Neurology. 18 (171). Available from: https://link.springer.com/article/10.1186/s12883-018-1173-6#citeas
Headache Australia. 2020. What is headache. [Online]. Available from: https://headacheaustralia.org.au/what-is-headache/. [Accessed 15 Jul 2020]
Harvard Health Publishing. 2019. Causes of headaches. [Online]. Available from: https://www.health.harvard.edu/staying-healthy/causes-of-headaches. [Accessed 04 Aug 2020]