Coronavirus check-in
These last few months have seen big changes to the way we live across the world. This shouldn't come as much of a surprise given the coronavirus pandemic is the biggest global crisis we have faced since World War 2. Everyone has a part to play in keeping themselves and others around them protected, so we can all come out the other side. It is hard to keep the vigilance up day after day, and it can leave you feeling emotionally and physically exhausted. So, we thought we'd check-in to see how you are going and try to offer some words of support and advice as we continue to power on.
Be persistent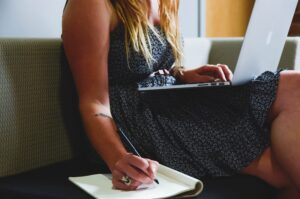 We know it is tiring and we know a lot has changed. It's still hogging the headlines day after day and that alone is exhausting. When will we hear some good news?! We can't give you an answer to that, but we can continue to support our clients and offer advice where we can. We'd like to start by saying KEEP GOING! We need to dig deep and stay alert because the virus is still out there and if you've been lucky enough to not be directly affected by the virus so far, we want to keep it that way.
Be clean
You'd have noticed that as the number of new cases in a country starts to flatten, the government begins to ease restrictions gradually. It has to be gradual because if we return to normal life straight away then the risk of a second wave of cases increases. And then governments have no choice but to enforce restrictions again and resume lockdown. So, although it is hard, please continue to practice good hand hygiene and follow social distancing guidelines. This is still the best way to avoid contracting and spreading the disease. In the grand scheme of things, we are still only a few months into this pandemic, and our behaviour as a society will be the big thing that will keep this virus at bay until a vaccine or other intervention comes to the table. A reminder of some of the other things you can do to help:
Carry a small bottle of alcohol hand sanitiser with you at all times

Cough and sneeze into a tissue and dispose of it immediately, and then wash or sanitise hands. Don't have one? Cover your nose and mouth with your arm by coughing/sneezing into the crease of your elbow

Wash your hands thoroughly with soap regularly throughout the day. Pretend you have oil or paint all over your hands and give them a thorough clean. Rule of thumb? Sing Happy Birthday while you wash, and don't stop scrubbing until those candles are blown out!
Be the change
Other worthwhile advice is to continue to PREPARE. Whether you are a single person living on your own, or a family of five, preparation with food (not to be confused with 'hoarding'), activities, day to day chores and exercise regimes can really help to ease the stress of the restrictions being placed upon us. We cannot stress enough how important it is to eat well, drink water, exercise regularly and sleep long (as in appropriately long: 7-9 hours for adults). If you do all of these things, as well as practice all of the previous points in this blog, you are doing everything in your power to reduce the impact this virus will have on you (and also the overrun healthcare system). A strong immune system is key to fending off any nasties out there, and it is no different for this particular strain of coronavirus.
Lastly, if you are struggling with pain and have become less mobile because of it, please reach out to us. If we can see you in person, we will do everything in our power to do so. We are taking extra hygiene precautions and are screening patients thoroughly to ensure things stay safe. You can call any time during working hours on 0490 911 008 to ask questions if you are unsure of anything. You can also visit our website www.flochiropractic.com.au  to find out the latest with us.
Stay safe and we'll talk to you soon!
– Dr Bec
References
Xu, S. and Li, Y. 2020. Beware of the second wave of COVID-19. The Lancet. 395 (10233). 1321-1322. Available from: https://www.thelancet.com/journals/lancet/article/PIIS0140-6736(20)30845-X/fulltext